for every Off-Road Enthusiast...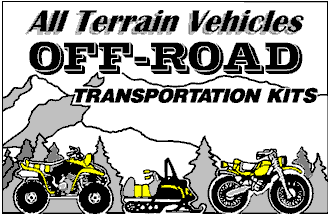 Total Control of Accidental Spills*...
*Automotive Fuels, Lubricants, Battery Acids and other fluids lighter than water.
Our A.T.V. Off-Road Transportation Kits are for the protection of our ENVIRONMENT. Our kits contain only State of the Art products and with a specific application in mind. All Kits contain user-friendly instructions plus safe disposal bags.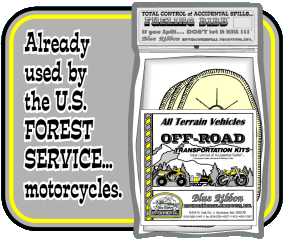 Our All Terrain Vehicle (ATV) Transportation Kits contain:
Non-Spill FUELING BIBBs to ADsorb leaks, drips and overfilling spills. Adjust firmly to fill spout or to tank opening. Use the 6"x 9" PRO-ZORBTM filled ABsorbent Padd to collect, cleanup and control of accidental spills of target contaminates. All targeted fluids are encapsulated and can be returned to the zip/lock bag for safe disposal.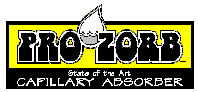 ---
Stock Number: BRE-ATV-OR-KIT
Item Description: All Terrain Vehicle Off-Road Kit
---
We offer a new ENVIRONMENTAL Vision based on commitment to protect... not just hope.
We, the users of the OUTDOORS, must also become the PROTECTORS of OUR ENVIRONMENT. This is attainable by learning to do our part and controlling the only person we can... OURSELVES!!!
The world revolves around our AQUIFERS and their ECO-SYSTEMS. So...
Remember, "If You Spill... Don't Let it Kill!"
Our spill prevention fueling system is an intricate part of the OFF-ROAD TRANSPORTATION KIT... as featured in several articles in national hunting and fishing periodicals....
---
"If you give a damn about protecting the environment and retaining public access to back country lands and waterway, you cannot be without these [Blue Ribbon] products."
-Steve Cole, special topic writer; OFF THE ROAD JOURNAL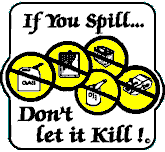 For
All-Terrain
or
Specific-Terrain Vehicles
and
Equipment:
TwoWheelers; Scooters, MotorBikes, Motorcycles
ThreeWheelers; MotorTrikes
FourWheelers; Sport / Utility
SixWheelers; Amphibious
SnowMobiles, SnowCats
SnowBlowers
Zamboni
SandRails, DuneBuggies
GolfCarts, GoCarts, ElectricCarts
LawnTractors, LawnMowers
ChainSaws
LogSplitters
LeafBlowers
WeedCutters
Portable Fuel Containers
and more...